Join us in the Bang Bang Bakery for a hands-on kitchen experience! We will be rolling up our sleeves and crafting our very own Key Lime Pies. Our team of Baker-Instructors, will lead you in learning how to hand form a cookie crust, create our Key Lime pie filling and make our most popular pie. You'll take home your very own Bang Bang Key Lime Pie baked by you, as well as a ceramic plate to serve it in and a pint of whip cream with a pint of graham crumble to top it all off!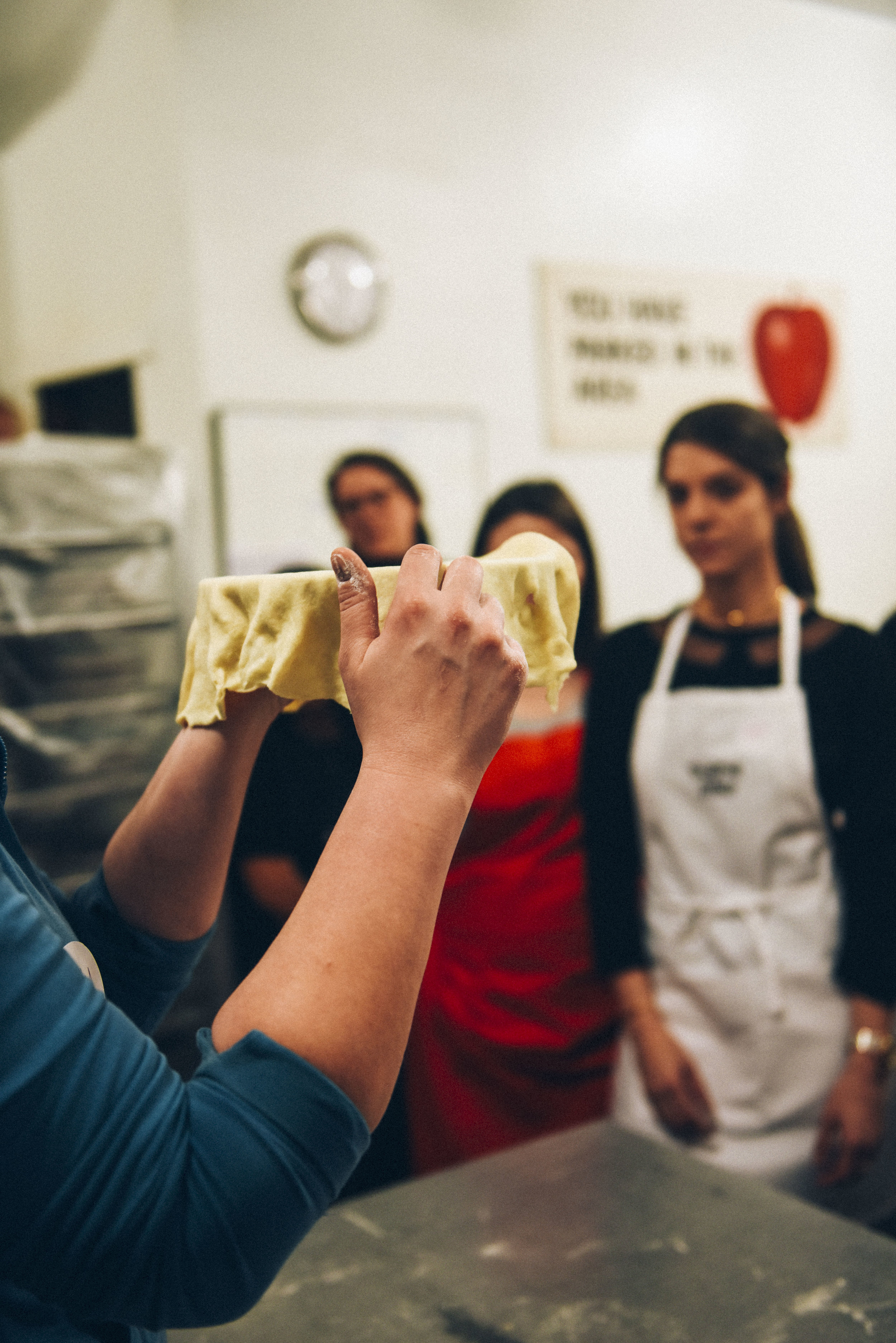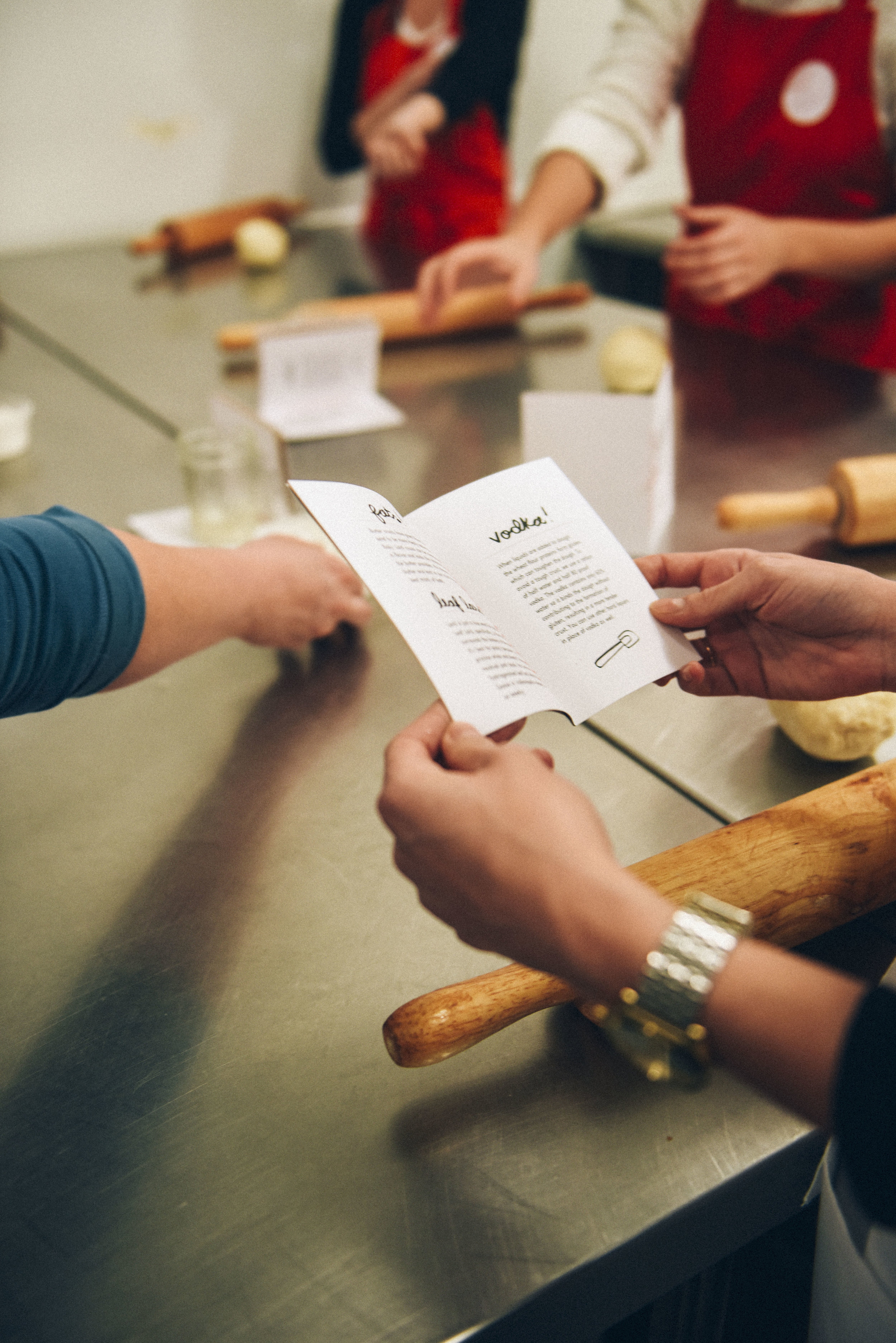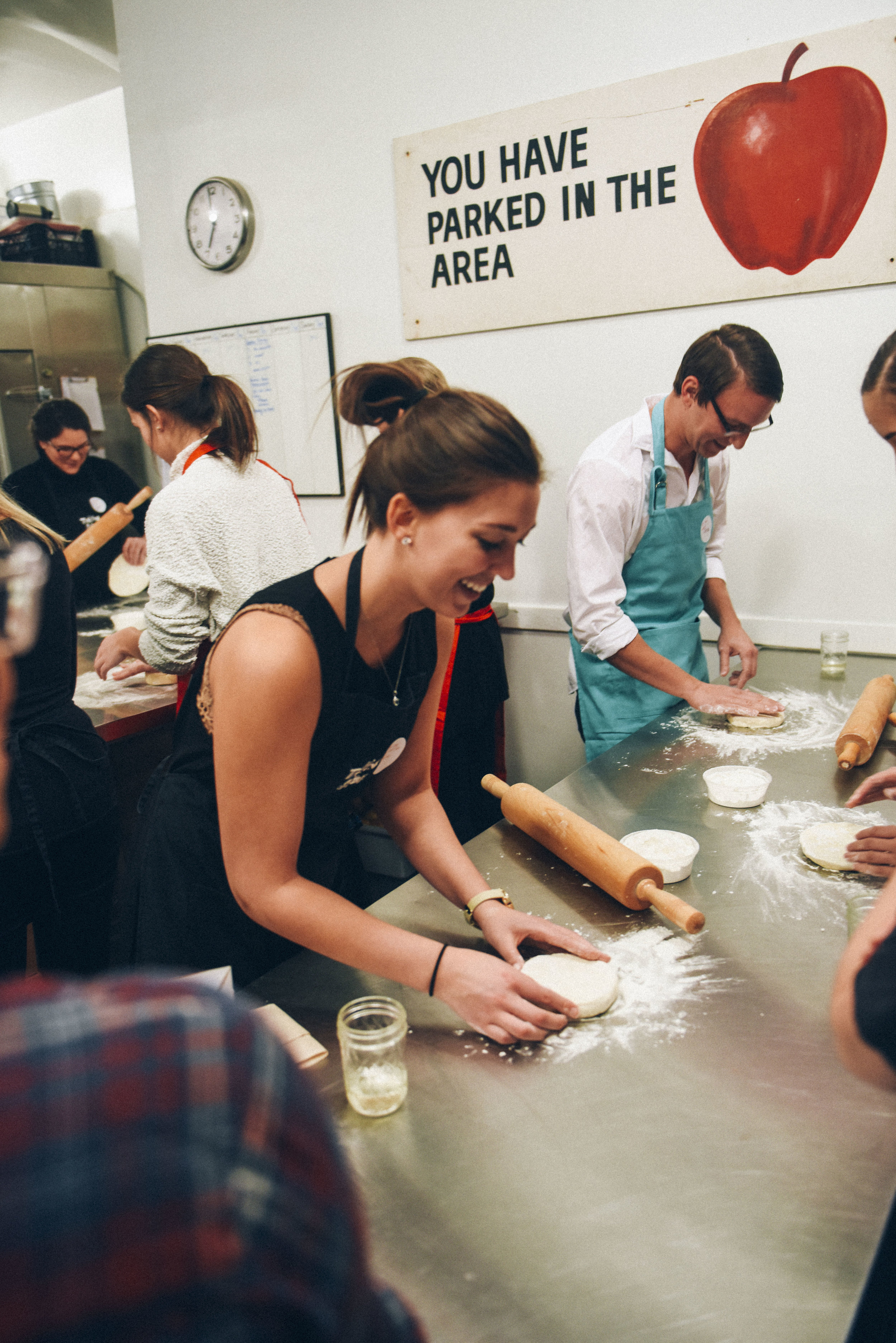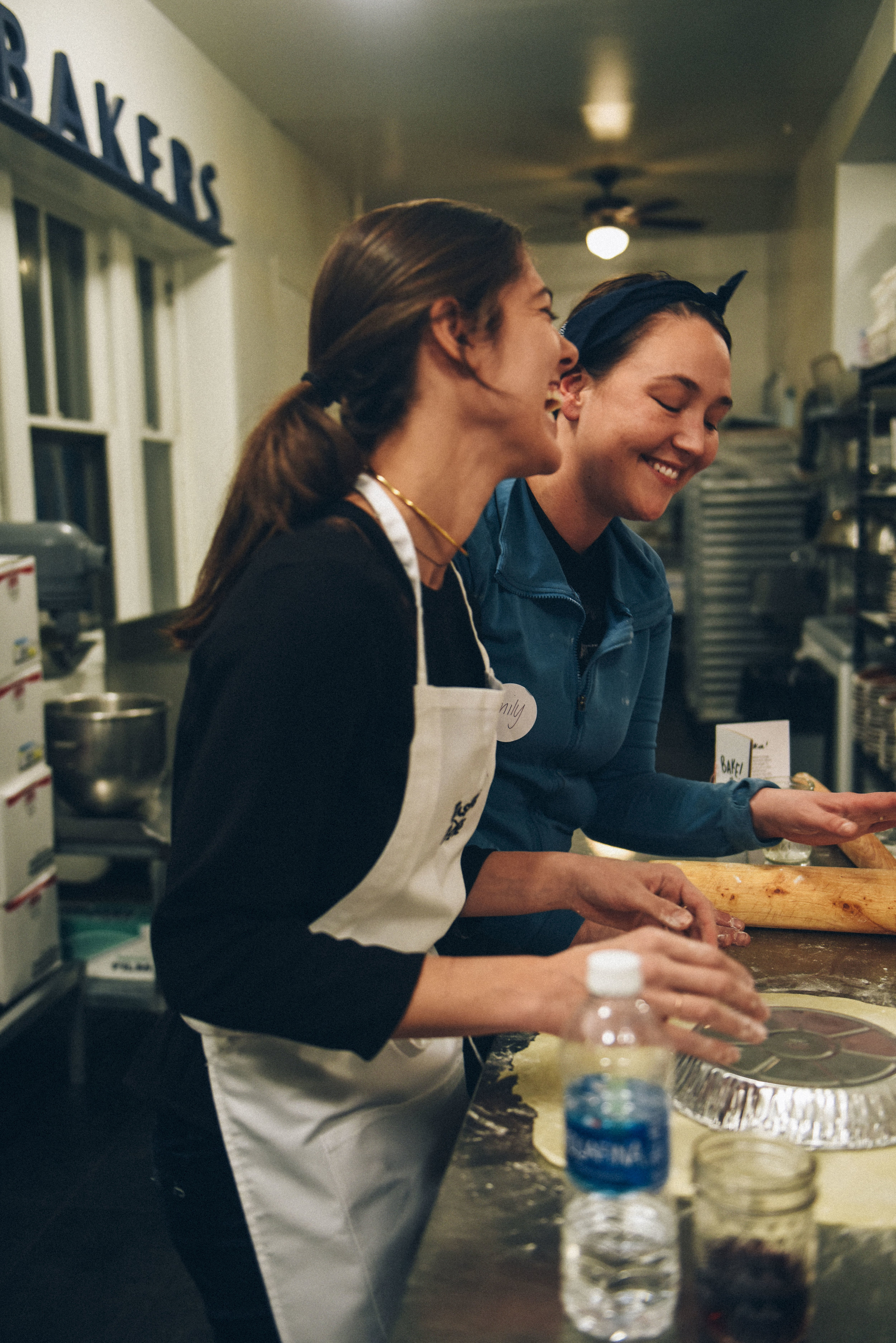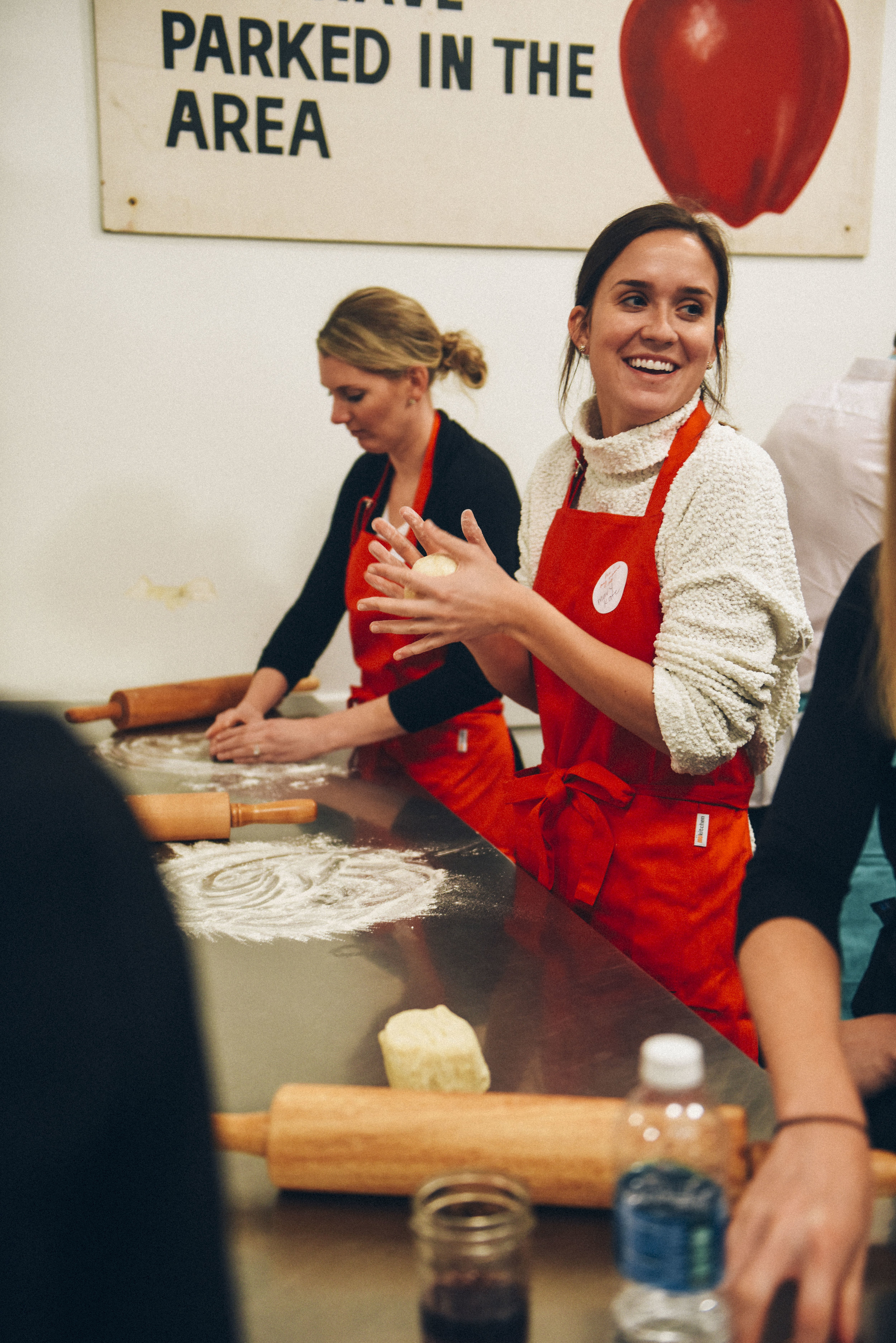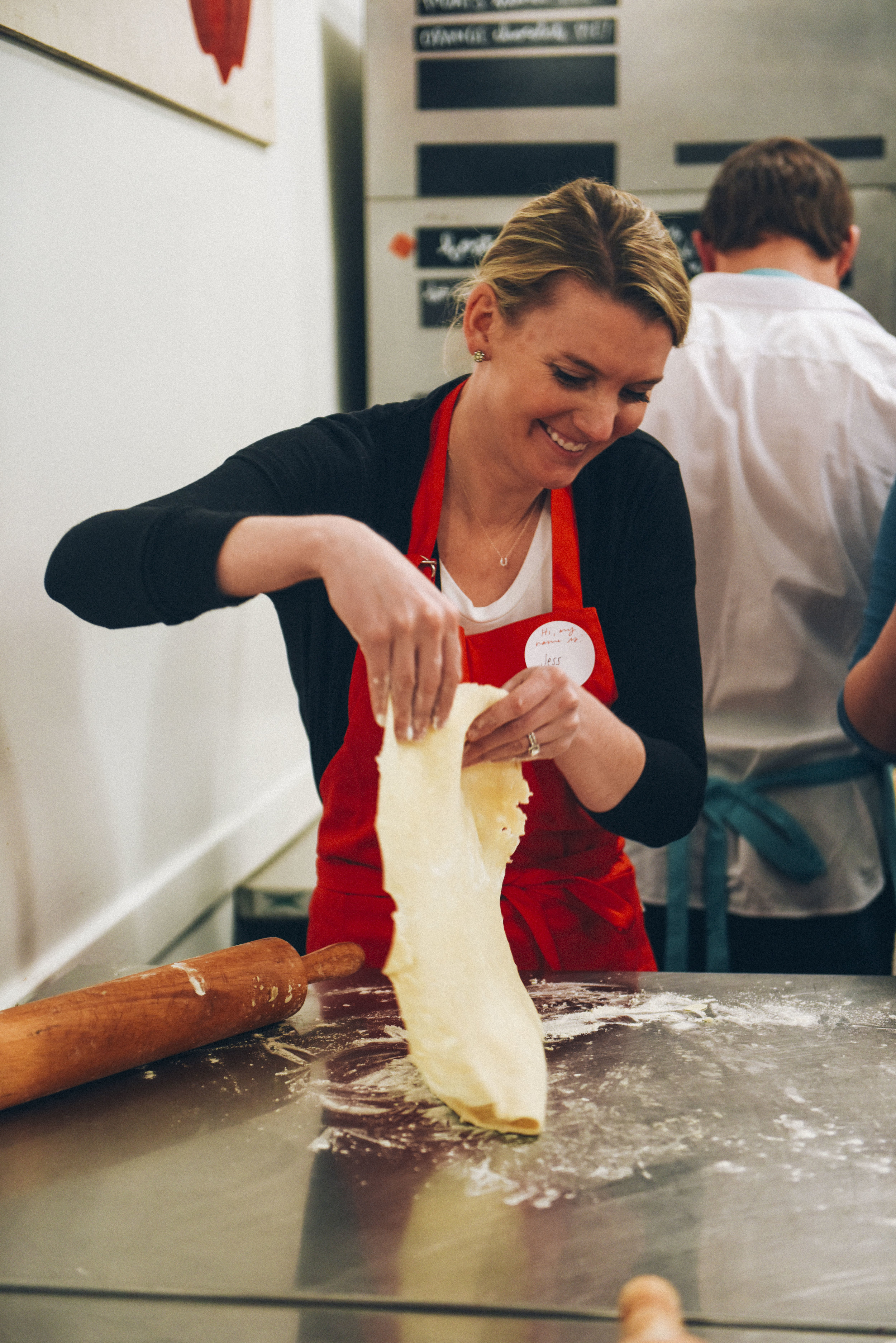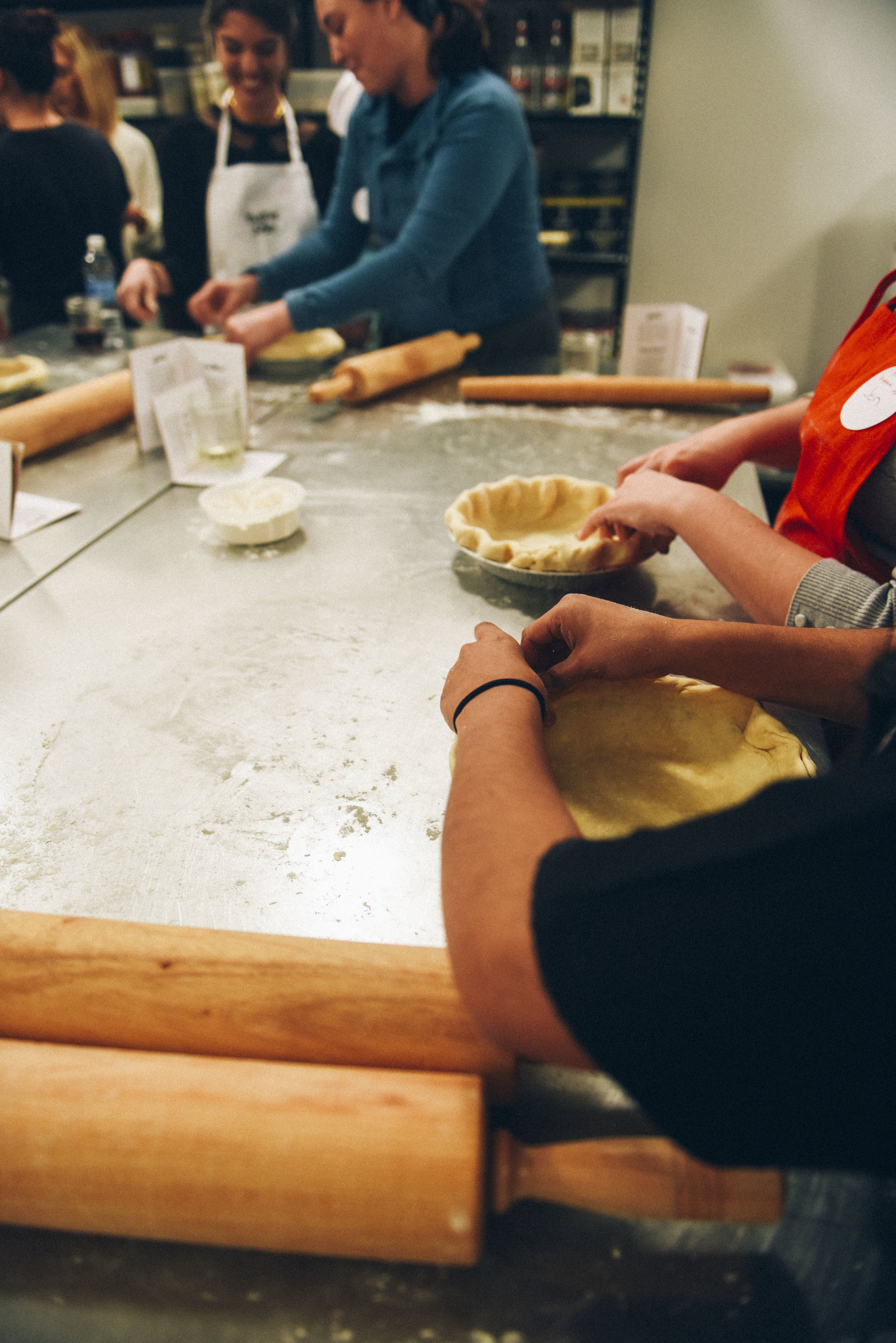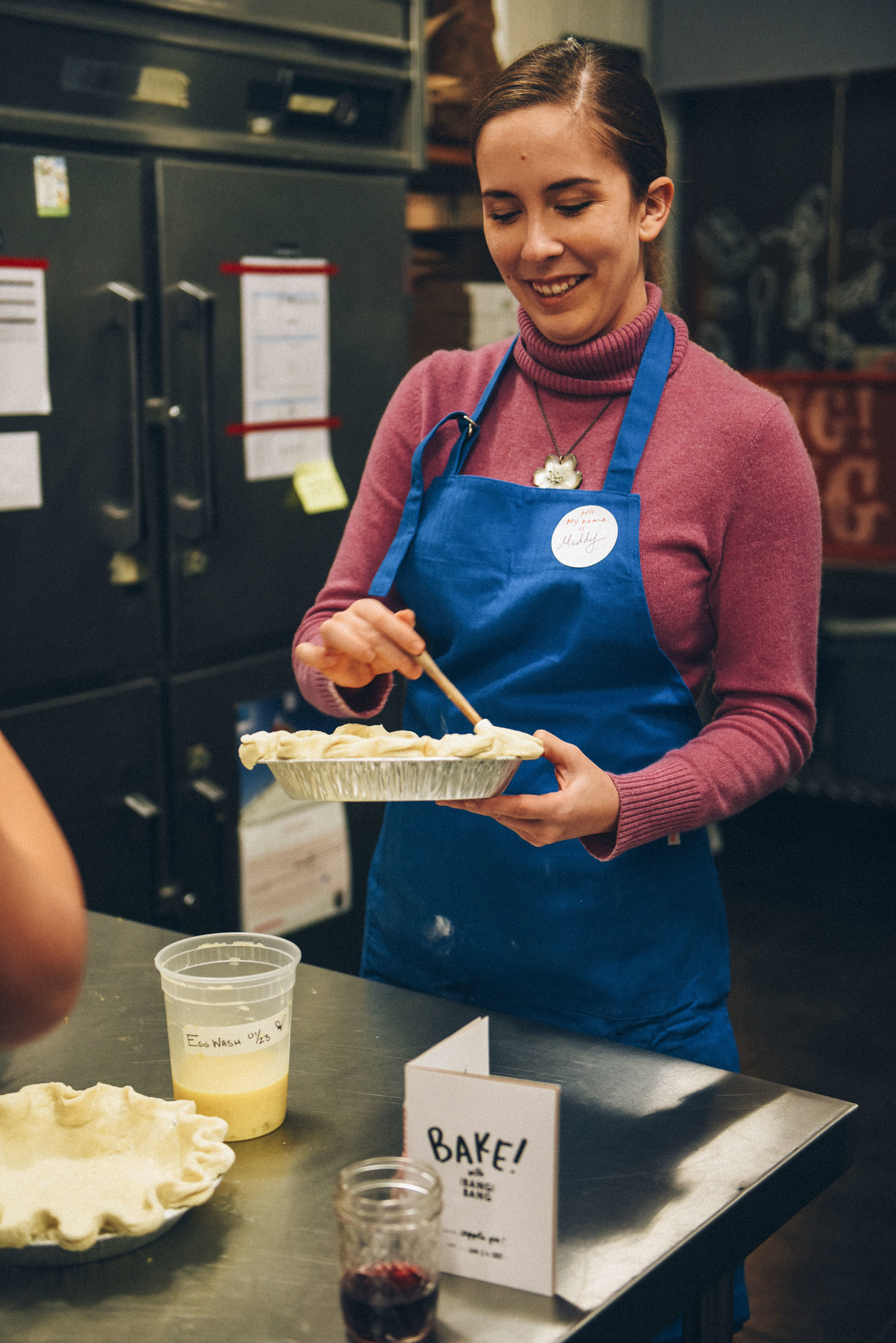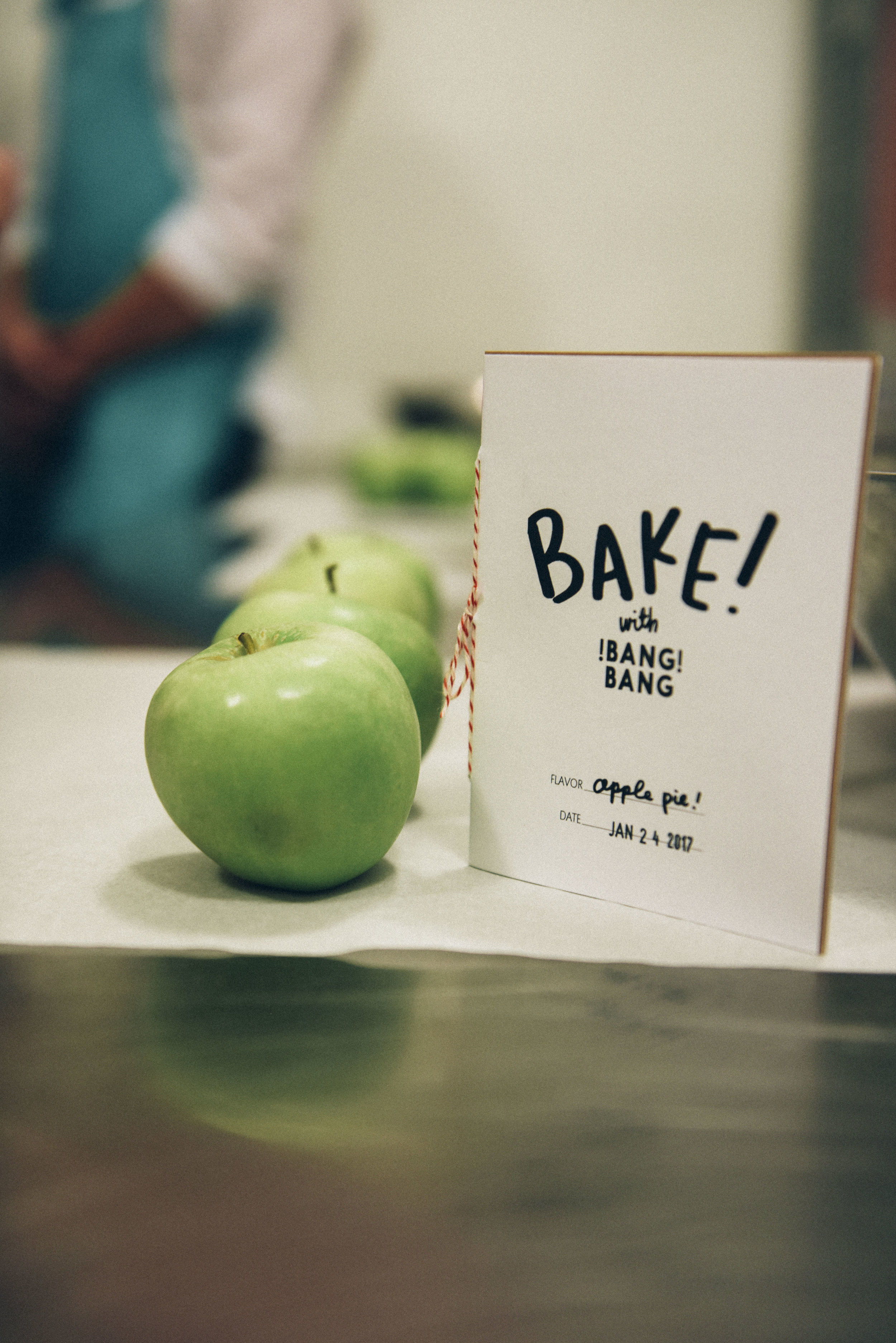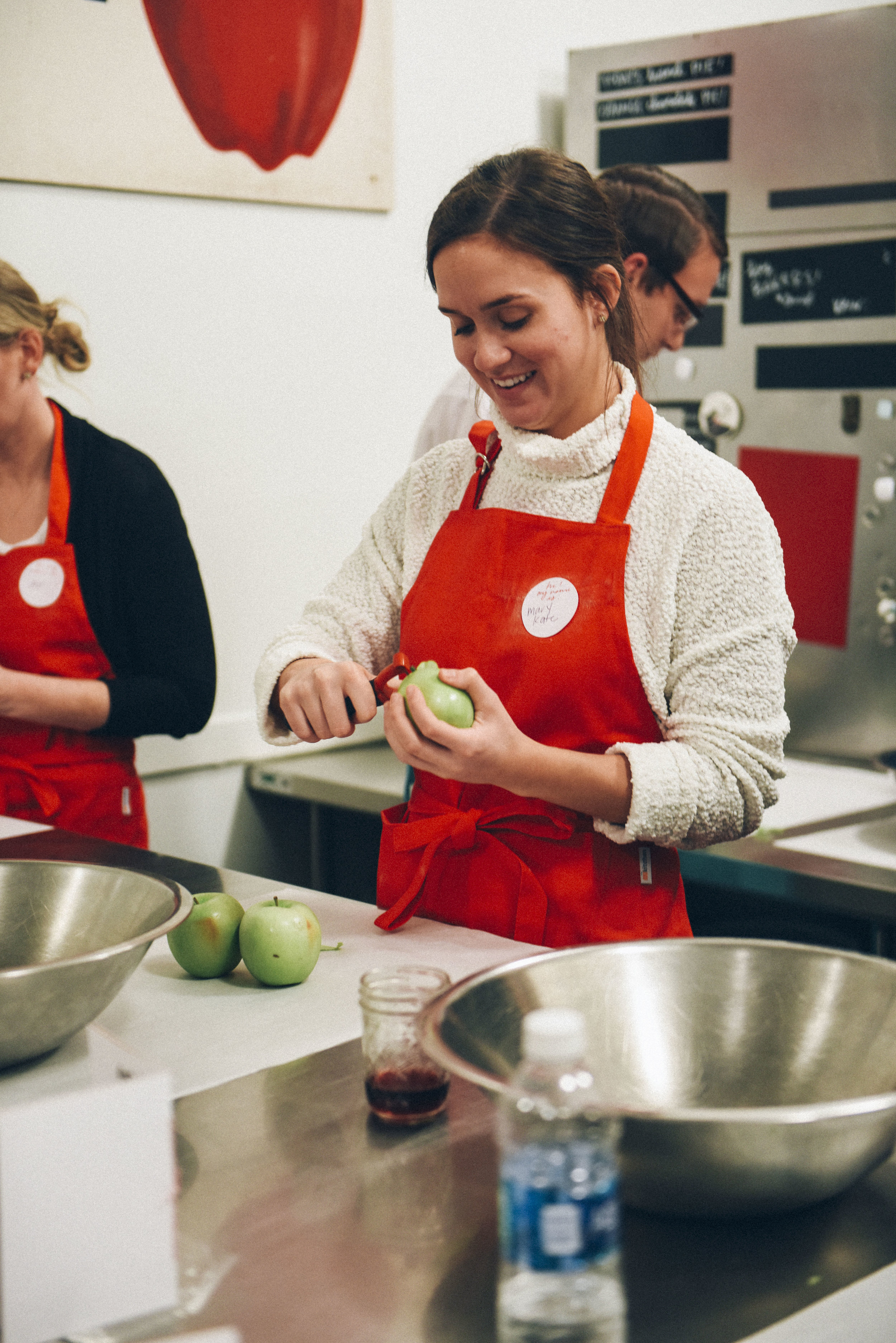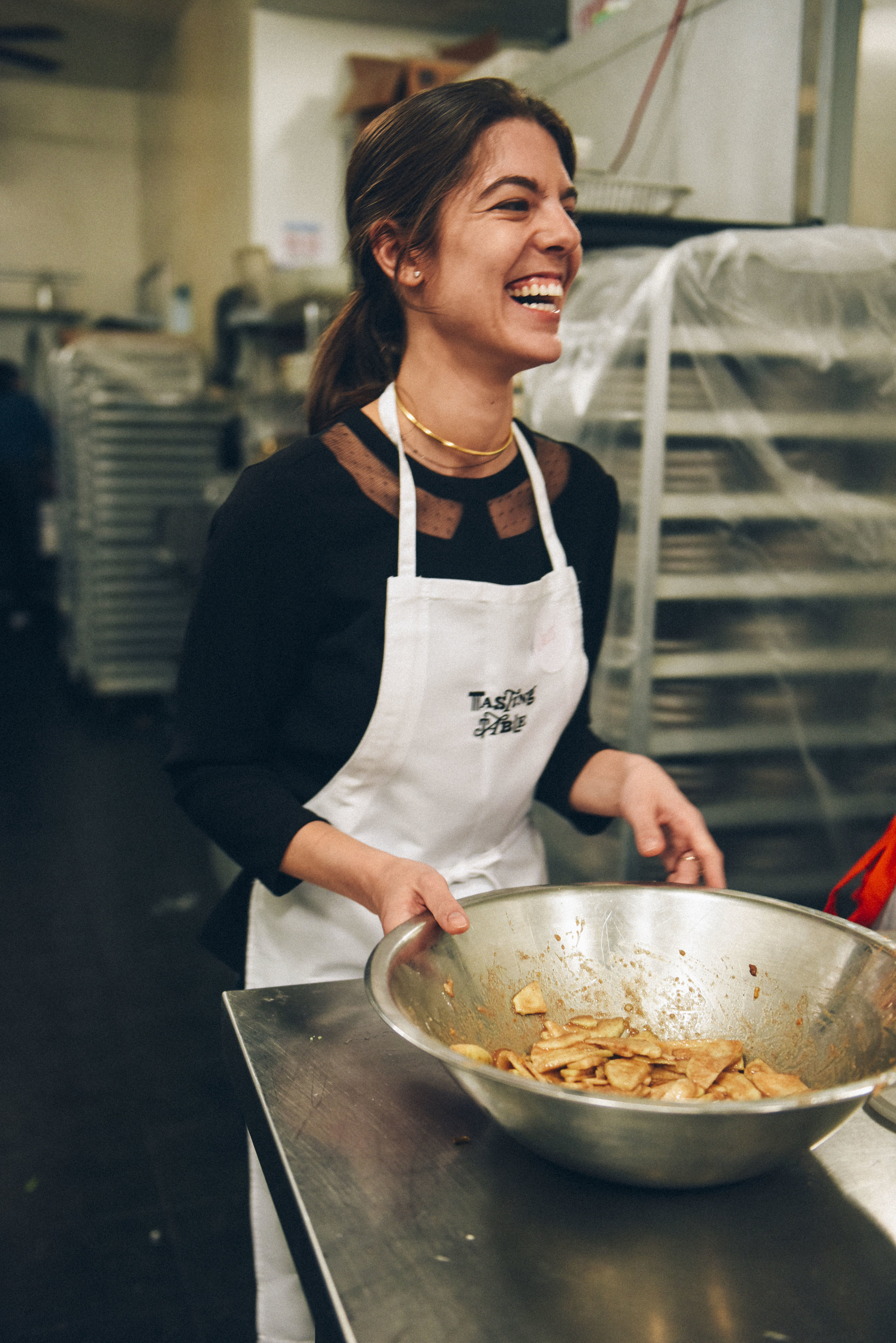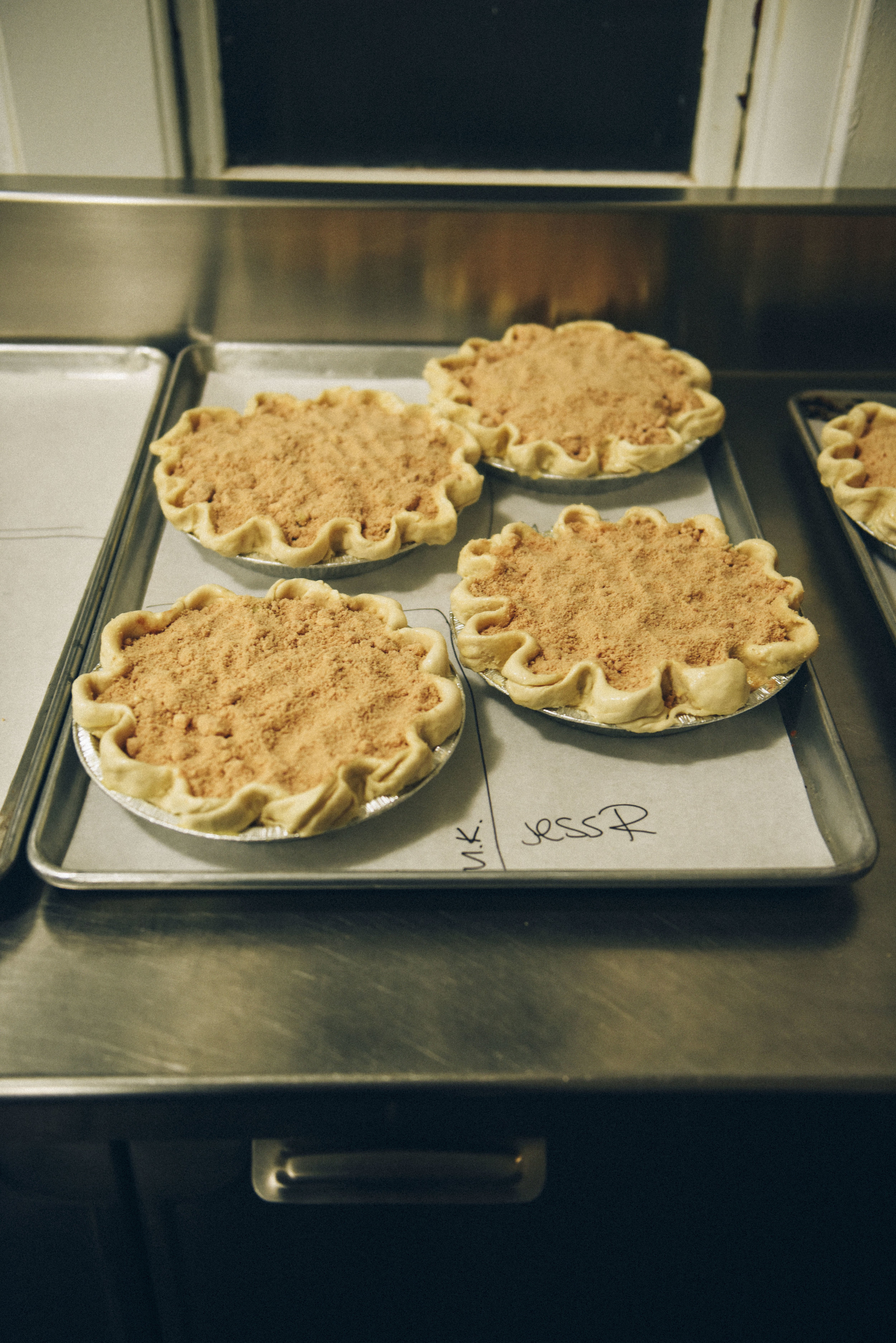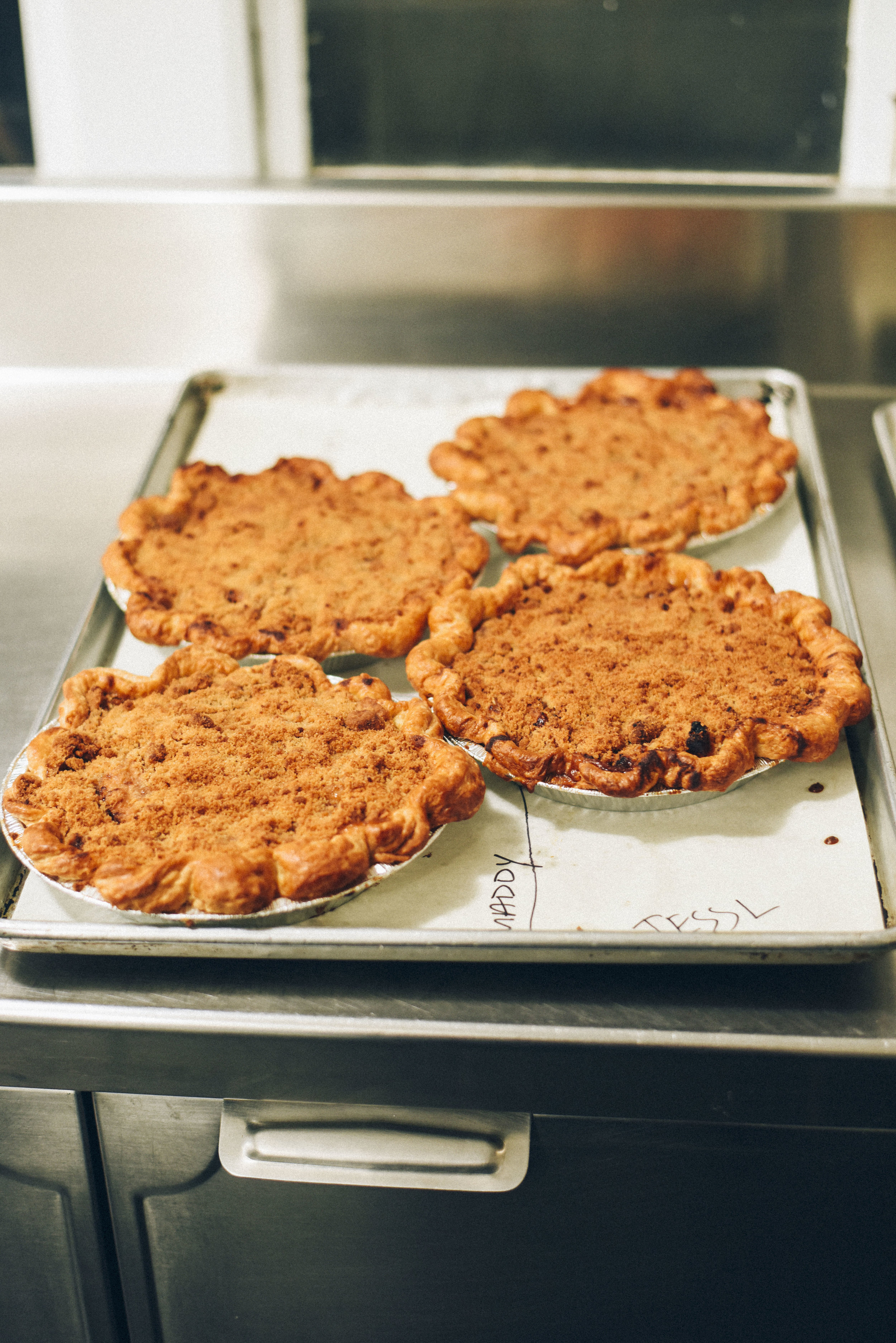 Light Bites Provided during the Bake of your Pie, and classes are always BYOB! Note: Our graham cookie crust is Vegetarian, but not Vegan.
Please email questions to hello@bangbangpie.com!